3DXChat Development Update 1
---
Hello everyone! We wanted to update you on the latest developments of our game. We have started a blog to keep you informed and hope you enjoy it.
In November 2022, we did a comprehensive survey with NoirDesire to gather feedback on the game's quality. While we are still processing the results, NoirDesire kindly shared some interim feedback. We have gained insight into players' thoughts on crucial aspects, such as game bugs and features they would like added.
Most players, like us, desire a more stable game. We will make this our top priority.
To accomplish this, we are currently porting the game to a newer version of the Unity engine. The new engine will allow us to benefit from the many improvements and refinements that Unity developers have made over the past few years. Since the game is currently using an outdated 2018 version of the engine, we have decided to update this platform first.
While porting the game to the new engine, some systems have broken. We have been able to fix nearly all of them and even enhance some. For instance, the beer-drinking system was broken; we have entirely revamped it and added new types of drinks and food. As you drink, you will notice the liquid level in the bottle decreases, and bits of food vanish from your plate. Additionally, we have added the ability to toss the bottle out of the character's hand.
We have included pictures/videos of the drink and food system for you.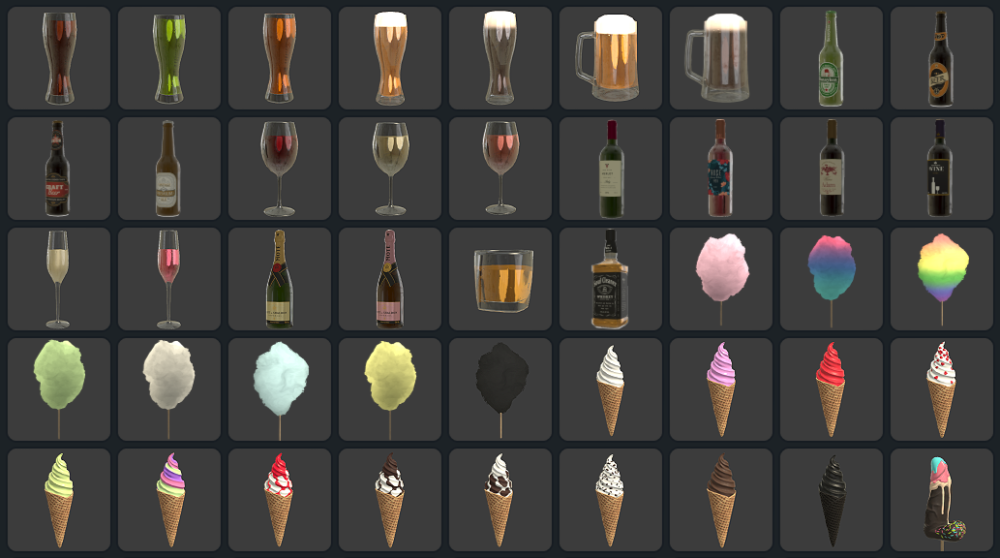 We plan to conduct a beta test of the new client once we have migrated to the new Unity engine.
Stay tuned for more updates on the progress of 3DXChat development!

Join our Discord server to connect with fellow players, chat with us directly, submit bug reports and suggestions, and more! Take advantage of the opportunity to be part of our community.