Imagine a world without Monsters...

We share a small world with Monsters, Monsters that fly planes into buildings and blow up trains and buses, Monsters that poisons its own people and Monsters that massacre without warning. Who are these Monsters? Where do these Monster come form? Why are these Monsters Hell bent on carrying out the most Evil acts one can imagine?
How do you stop these Monsters? And how do you prevent new Monsters from being created?

Everyday it seems that these Monsters are Devolving even further and that the light of hope dims more and more with each new horrific act. I may be naive (still), but I just have to believe that "there will be a day when all the Monsters will be gone".

I just have to believe that...

- - - - - - - - - - - - - - - - - - - - -
Imagine (in English)
- - - - - - - - - - - - - - - - - - - - -

Imagine there's no heaven
It's easy if you try
No hell below us
Above us only sky
Imagine all the people
Living for today

Imagine there's no countries
It isn't hard to do
Nothing to kill or die for
And no religion too
Imagine all the people
Living life in peace

You may say I'm a dreamer
But I'm not the only one
I hope some day you'll join us
And the world will be as one

Imagine no possessions
I wonder if you can
No need for greed or hunger
Our brotherhood of man
Imagine all the people
Sharing all the world

And the world will live as one

- - - - - - - - - - - - - - - - - - - - -
Imaginez (in French)
- - - - - - - - - - - - - - - - - - - - -

Imaginez , il ya pas de paradis
Il est facile si vous essayez
Pas l'enfer en dessous de nous
Dessus de nous seulement le ciel
Imaginez tous les gens
Vivre pour aujourd'hui

Imaginez , il ya pas de pays
Il ne est pas difficile à faire
Rien à tuer ou mourir pour
Et pas de religion trop
Imaginez tous les gens
Vivre la vie en paix

Vous pouvez dire que je suis un rêveur
Mais je ne suis pas le seul
Je espère qu'un jour tu nous rejoindras
Et le monde sera aussi une

Imaginez aucune possession
Je me demande si vous pouvez
Pas besoin de cupidité ou de la faim
Notre fraternité de l'homme
Imaginez tous les gens
Partage de tout le monde

Et le monde vivra comme un

- - - - - - - - - - - - - - - - - - - - -
Stellen Sie sich vor (in German)
- - - - - - - - - - - - - - - - - - - - -

Stellen Sie sich vor es gibt keinen Himmel
Es ist einfach, wenn Sie versuchen,
Keine Hölle unter uns
Über uns nur Himmel
Stellen Sie sich all die Menschen,
Leben für heute

Stellen Sie sich vor es gibt keine Länder
Es ist nicht schwer zu tun,
Nichts zu töten oder zu sterben fur
Und auch keine Religion
Stellen Sie sich all die Menschen,
Genieße das Leben in Frieden

Sie können sagen, ich bin ein Träumer
Aber ich bin nicht der einzige,
Ich hoffe, eines Tages werden Sie sich uns anzuschließen
Und die Welt wird eins sein

Stellen Sie sich keinen Besitz
Ich frage mich, wenn du kannst
Keine Notwendigkeit für Gier oder Hunger
Unsere Bruderschaft der Menschen
Stellen Sie sich all die Menschen,
Teilen die ganze Welt

Und die Welt wird eins sein

- - - - - - - - - - - - - - - - - - - - -
Wyobraź sobie (in Polish)
- - - - - - - - - - - - - - - - - - - - -

Wyobraź sobie, że nie ma nieba
To łatwe , jeśli spróbujesz
Nie , do diabła pod nami
Ponad nami tylko niebo
Wyobraź sobie wszystkich ludzi
Życie na dzisiaj

Wyobraź sobie że nie ma krajów
To nie jest trudne do zrobienia
Nic nie zabić lub umrzeć na
I żadna religia nie zbyt
Wyobraź sobie wszystkich ludzi
Żyjących życie w pokoju

Można powiedzieć, że jestem marzyciel
Ale nie jestem jedyny
Mam nadzieję, że pewnego dnia dołączysz do nas
A świat będzie jako jeden

Wyobraź sobie nie dobytek
zastanawiam się, jeśli Ciebie mógłby
Nie ma potrzeby chciwości czy głodu
Nasza braterstwo człowieka
Wyobraź sobie wszystkich ludzi
Dzielenie się cały świat

A świat będzie żył jako jeden

- - - - - - - - - - - - - - - - - - - - -
Представьте себе (in Russian)
- - - - - - - - - - - - - - - - - - - - -

Представьте себе, нет ни рая,
Это легко, если вы попытаетесь
Нет , черт возьми ниже нас
Над нами только небо
Представьте, что все люди
Жить сегодняшним днем

Представьте себе, нет ни в одной стране
Это не трудно сделать
Ничто не убить или умереть ибо
И ни одна религия слишком
Представьте, что все люди
Живите в мире

Вы говорите, что я мечтатель
Но я нетолько один
Я надеюсь, что однажды вы присоединитесь к нам
И, мир будет как одна

Представьте, ни имущества
Интересно, если вы можете
Нет необходимости в жадности или голода
Наше братство человека
Представьте, что все люди
Обмен весь мир

И,мир будет жить как одна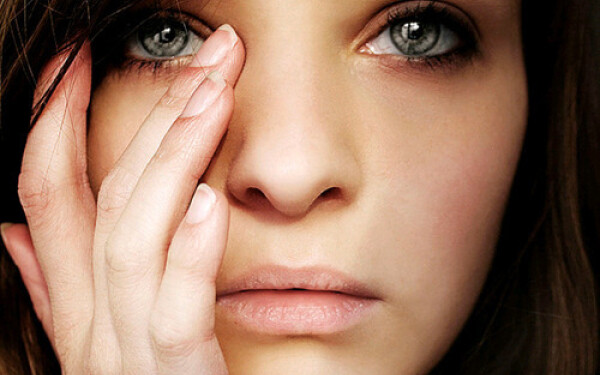 Hope I translated your language properly...*hugs* and please watch the video