Hello 3DXChat Community!
Today we want to announce the new innovations and changes that will be introduced to 3DXChat in the next global update Unity 5.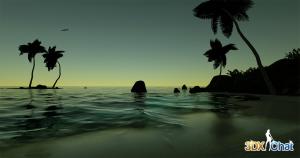 Graphics
- New highly optimized next-gen physical based graphic rendered visuals, which allow you to realize a picture of incredible beauty and add to the game, film quality like effects.
- Additional support for DirectX 11 and
DirectX 12
in the future. (The game will still be able to run on older DirectX 9 video adapters, but some visual features won't be available.)
- Updated more physical based post-effects like Screen Space Ambient Occlusion (SSAO), Screen Space Real-Time Reflections, Bloom and
Depth of Field
.
- Presets of color corrections. It will allow you to customize the look of the game as you wish. (For those who may like a more vibrant colorful world or a more cold colored feeling world.)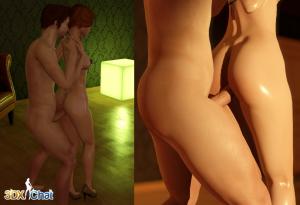 Performance
- Multi-Threaded CPU Rendering.
- A-Sync Texture Upload. Asynchronous loading of Texture Data from the disk drive and enables time-sliced upload to the GPU on the Render-Thread. This reduces load time for texture GPU uploads on the main thread.
- GPU Skinning (Available on DirectX 11/12 mode only)
Locations
- Materials and Textures of Locations and Objects will be processed under the Physically Based Rendering technique.
- Change the Time of Day with the Real-Time Global Illumination effect on all outdoor locations. It will allow each player to customize Time Of Day without server synchronization. (Meaning you can have it look how you want it to be without disrupting the other players selections.)
Available Time of Day presets: Day, Night, Dawn, Dusk and Cloudy Weather.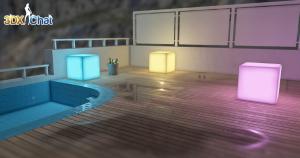 - New realistic water effect.
- Fixed re-spawn of virtual partners and
players in apartments.
- New scenic models outside the windows of the apartments.
Clothes
- Materials and Textures of clothes will use the Physically Based Rendering technique.
- Available RGB color palette for some types of existing clothing that didn't have it before.
GUI
- New user interface of the Character Selection screen. Now you can instantly move to any location.
- New GUI and customization on detailed graphics settings, allowing you to disable and enable visual effects independently to each other. Global presets (Low, Medium, High) are also available.
- New user interface of the Clothes window will allow the take off and put on all of the chosen clothes in one click.
- A new user interface to add virtual partners in apartments.
- Fixed deletion of virtual partners in the apartments.
- Metallic Lips style shine setting (Char Editor)
- Skin shine setting (Char Editor)
- Enable and Disable nameplates (Game Settings)

Media
New game mode
Due to numerous requests of players to add mini-games to 3DXChat we have added to the game a new mini-game mode: A Fighting Game. Where you can punish the mini-games characters abusers in an equal fight.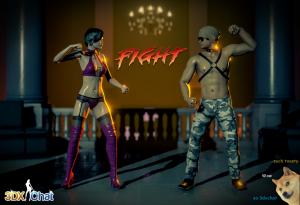 Thank you for being with us. Stay tuned and wait for more news!
3DXChat 2.0 is true and not an april fools joke. We will inform the 3DXChat Community about the release date for the 2.0 Beta later.
The Fighting Mode however was a joke for players.