Little Fridays airwaves have been hijacked. Through the static, you finally receive a message...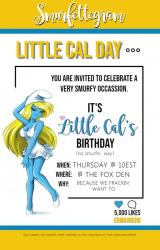 Well damn...
The hard rock you know. A club that you will love. A birthday girl you adore.
Join us to wish CAL the happiest of birthdays, The Fox Den/Absolute style.
If you are not here, you are wasting your time in 3dx.