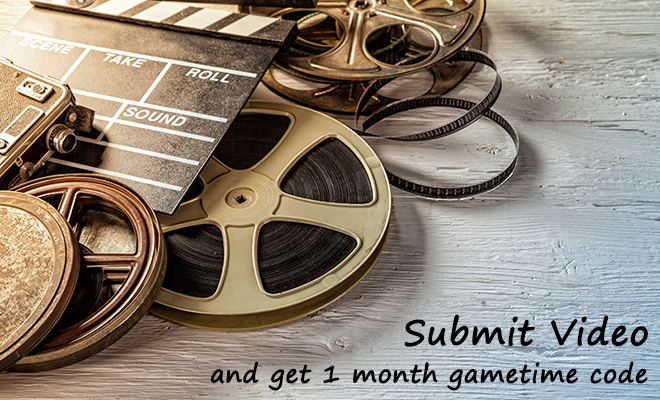 Dear players,
If you are a talented creator of adult movies and if you want to get the opportunity to play 3DXChat for free, then accept our offer
Submit a video and get 1 month gametime code
By submitting your video you agree to the following rules
Rules
1) You get 1 month gametime code per each accepted video
2) Video must be based on 3DXChat game
3) You confirm that you are the author of the video you are submitting and you will not submit videos of other authors
4) You can submit videos you created earlier or create a new video
5) You agree that we have the right to reject any video without giving a reason
6) You transfer non-exclusive rights to use your video to us (3DXChat developers) and you agree that we can use your video for advertising and any other purposes
7) You agree that we can change the rules at any time without warning
Video Tips
Here are some tips to help your video become accepted.
1) The video should contain sex scenes
2) Video Length: minimum duration of 5 minutes. Optimal is about 10 minutes or longer
3) Accepted File Formats: AVI, WMV, MP4, MPG or MOV
4) Optimal Frame Rate: 30-60 FPS
5) Video Resolution: Recommended 1920x1080
6) Upload to Google Drive
7) The video should NOT contain text links to other sites, such as bandicam etc.