Hello everyone and thanks for paying attention on our topic.
Me and Goran are proud to show you our new website. It was long and epic but we finally did it in two readable versions.
We invite you to follow us and also discover our few samples in french or english versions. Do not hesitate to share your ideas they are welcome.
Although we are already working on it night and day now since 4 days ago. There will have updates and also the promo incoming soon, not the short one but
during 5 minutes. Here the link to go to our website and ( I hope the attachment is working ) a pic from our website. Thanks for reading us and have fun

http://www.c-and-g-p...tions.com/home/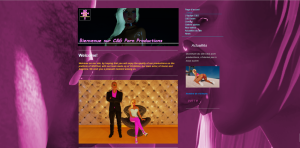 Feel free to stay tuned
Friendly, Chriistina and Goran