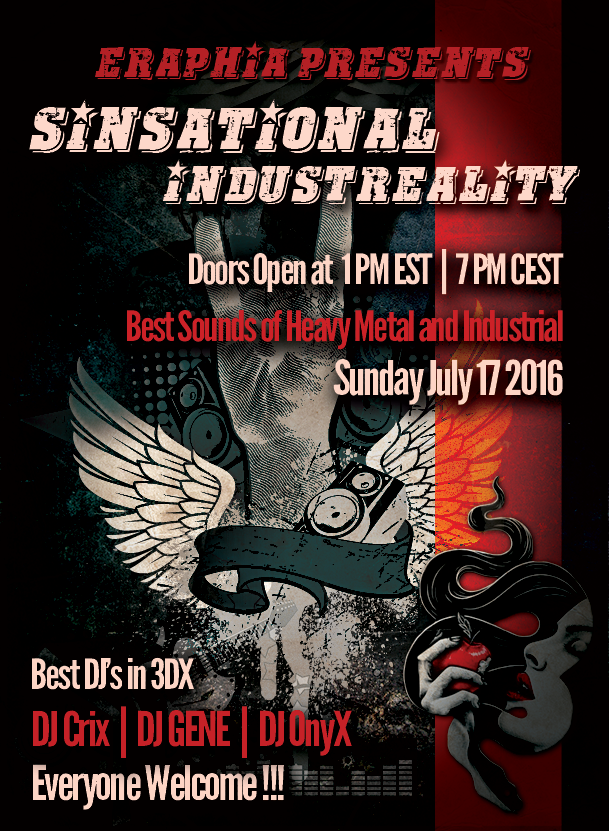 SINsations is the product of many people's input, ideas, and suggestions for providing music & entertainment on a large scale to all of 3DX
We plan to be very active by organizing a variety of multiple weekly events, and showcasing some of 3DX's best DJs & user rooms. In the coming weeks, we will be reaching out to some members of the community to join us in this endeavor. We look forward to super fun times, awesome parties, and of course some great music! We hope to see you all there!!!
The following people are part of SINsations core and deserve credit for all promotion, activities, and organization: JessicaX, Nitro, Eraphia, Eugene.
Next Event:
SINsational IndustREALITY
Sunday, July 17
1PM EST/ 7PM GMT+2
DJ Line up:
DJ Gene - DJ Crix - DJ OnyX
All welcome to have fun with us